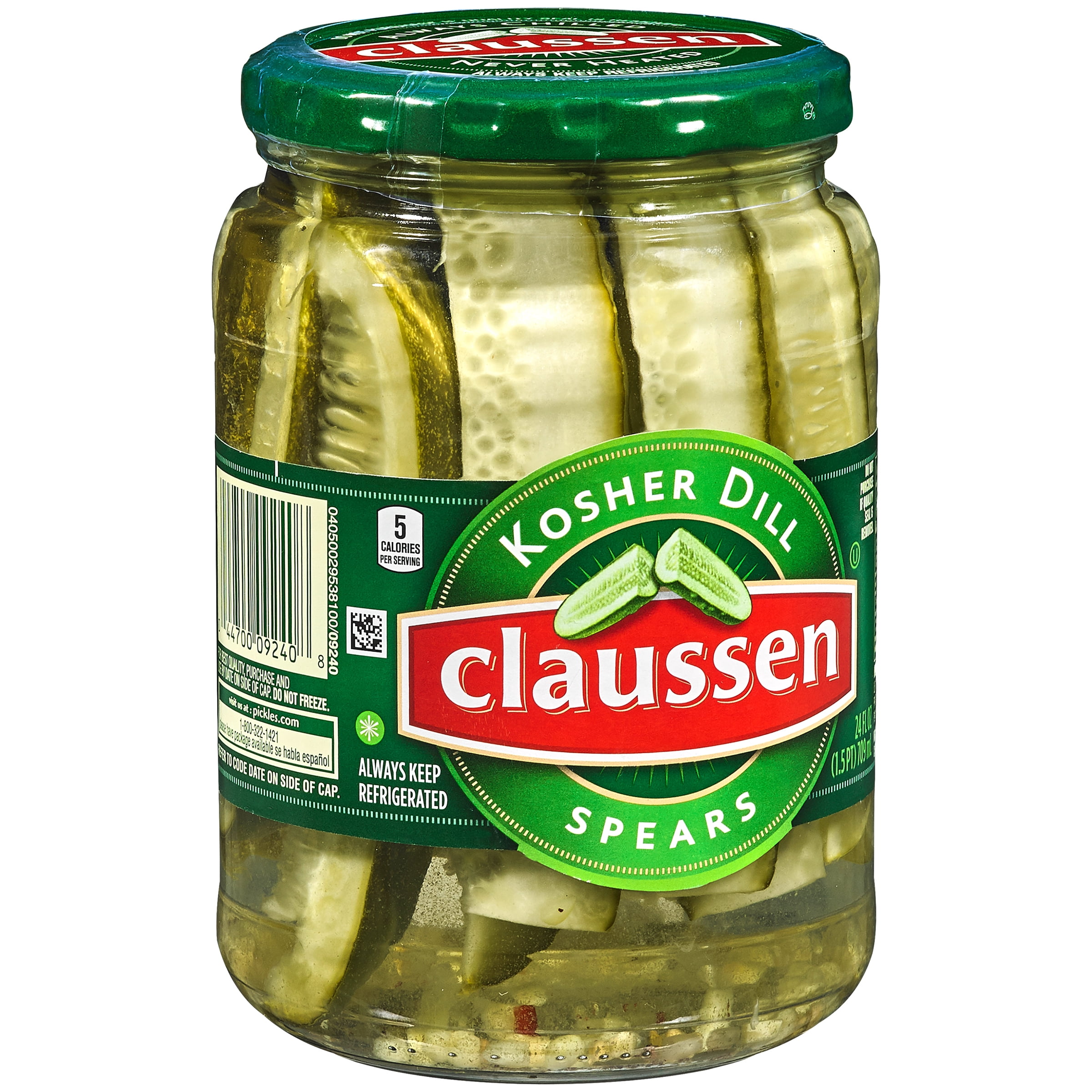 Save your pickle juice! I mean, if you like it.
I only buy the chilled Claussen pickles; they are saltier than they are sour, and they remind me of ocean water. The juice is great for picklebacks. Just saying the word makes me excited about it. I want one right now.
Anyway, buy the Claussen pickles, eat all the pickles, save the pickle juice. Go to the H-Mart and buy the Korean cucumbers; they are the best.

Slice them into spears, and then slice those spears across so they become one-centimeter-thick wedges. Toss them in salt until they taste salty.
Then, toss those salted cucumber wedges into the Claussen pickle jar and forget about them for a week or two. The flesh of the cucumbers will become translucent, and besides taking on the briny flavor of the brine, they will ferment a little and take on a fizzy, sparkling mouthfeel. It is sublime, and the taste is objectively better than then original Claussen pickles, which I liked in the first place.
You experiment with different types of cucumbers, and different ways to slice them. Try it with carrot or jalapeños. Go nuts. I wonder if it works with cabbage. I have more questions than I have answers; it's a hack, after all.