So I'm 48 today and I have just a couple other things to say.
I'm currently writing from the dining table of a vacation rental in Hoodsport, near Lake Kokanee and Lake Cushman. My sister declared a family getaway for the weekend, and so far we've eaten a crab and a dozen grilled oysters. I tried my hand at making gnocchi; they were delicious despite the fact that they were a shaping disaster; I tried to roll them over the back of a fork, and it was mostly not a success. Will keep trying.
Despite all of the seafood and the natural beauty of this weekend, the highlight is playing with my niece. She is brown and chubby and has learned how to holler at us and might have started teething very early.
The president is in the hospital and it seems there is an outbreak of COVID-19 among his inner circle. His followers are demanding some performative courtesy, but I shall decline. You reap what you sow, children. May his expensive experimental treatment and recovery lead to breakthroughs and relief for others; may he not lose this opportunity to realize the great power of his office for compassion. I pray for a swift end to the COVID-19 pandemic and the scourge of the Trump administration.
I asked my mama to tell me a story about the day I was born on a chat group, here's what she wrote.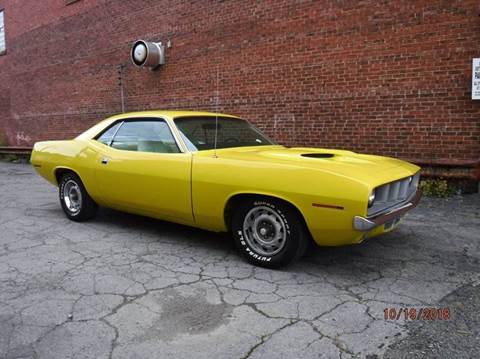 Your dad and I were living in a studio apartment on Capitol Way. When I started labor around midnight, your Uncle E and your Auntie R took me and your dad to St. Peter's hospital in their yellow barracuda. They went home because it was late and they were going to work in the morning.

So following the hospital protocol, I was admitted and I was sat on a wheel chair and taken to the maternity ward. While entering the maternity ward, a nurse asked me what I was there for. When I told her I was having a baby she seemed surprised (I thought she was faking it to put me at ease). She said I was so little she couldn't even tell I was pregnant. Of course back then I was still very petite and most of the pregnant white women were huge compared to my petite Filipino physique. Even their babies were giants at birth. My roommate at the hospital had a 12 pound baby, she cried every time the baby nursed because the baby boy ate a lot, I could even hear his sucking from my side of the room. You were small, only 6 lbs, v. 12 lbs. If you had an eating competition, he could have easily downed a gallon of leche while you would be taking your time just sipping and sipping.

You were also born free! We had just arrived here, May of 1972, although your dad tried very hard to find work, (me too, but I was told that because I was pregnant I wouldn't get the job because the job entails pulling out files using step ladders), people who were helping us and those who gave us rides to go to our doctor's appointments, advised us to not hurry to get a job until you were born. They drove us to DSHS local office in Lacey and apply for food stamps and medical aid. We were told that getting into the medical aid program was important so I could get prenatal care and childbirth medical expenses. So they helped your dad get temporary project job with the state. Two people who helped us navigate the system were Harry Johnson, supervisor at Public Instructions, and an elderly lady named Mrs. Esther Knox, a board member of public instructions. When you were born Mrs. Cox said "can I be your baby's grandmother?" Harry Johnson gave me the first baby book to read to you everyday, not a picture book, but some short stories and poems. Isn't it too early to read this book? I asked. He said no, it's good to read to him. So you have something to thank the liberal socialists in the USA for making it possible to be born free in America. Nothing to be ashamed of; don't forget about Tatang Mael's service to this country. (My grandfather Ismaël "Tatang Mael" served in the US Navy during WWII, aboard a submarine).

We have so many people to thank for in this country. So if you get an opportunity to help out people, as long as you're not hurting anyone, don't hesitate to help. If you help, never expect for payback, God is in charge, your good deed will always come back to you in any form you may not expect or may not recognize, if not in this lifetime, maybe in the next. Don't forget the Golden Rule, do unto others what you would want others do to you.

Happy birthday, anak! Thank you for all your goodness!
Thank you all for your birthday wishes; happy birthday to my mama, who did all the work 48 years ago.